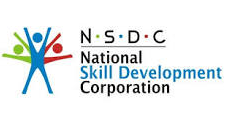 Transforming the Skill Landscape
The National Skill Development Corporation, (NSDC) is a first-of-its kind Public Private Partnership (PPP) in India, operating under the Ministry of Skill Development & Entrepreneurship to promote Skill development by creating scalable for-profit vocational institutions. NSDC was set up to implement the Skill development mission and fulfill the growing need of skilled manpower across sectors by narrowing the existing gap in the capacity and quality of training infrastructure. The largest part of the organization and its efforts are focused on the private sectors and towards developing the skills of the unorganized sectors.
The main objective of the NSDC is to fund for-profit vocational training initiatives for the skilling / up-skilling of 400 million people in India by the year 2022, mainly by promoting private sector initiatives in skill development programs. STC Skills is one of the funded partners among the 267 training partners imparting Sector Skill Council (SSC) certified training.
STC Skills is the National Skill Development Corporation (NSDC) training Partner…
14 years of Skill development Experience
1 lakh Students trained & Certified
60,000 Career Created Earning 480 million every month
150 Training Centers PAN India
ISO 9001:2008 Company