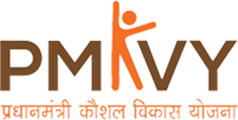 We, STC Skills is the funded partner of National Skills Development Corporation (NSDC) and the implementing partner for PMKVY. Our association with your esteemed college will be to set up the Skill Centre on your campus under the PMKVY Scheme. The college would provide minimum 3000 Sq.ft. exclusive built up area as class room space which will comprise of 2-3 classrooms to carry out theoretical sessions, 1 or 2 lab space, 1 reception room, and 1 counseling room; given that the provided space is on the same block and should be either on first floor or ground floor of the allocated edifice. STC would then invest on setting up the infrastructure , equipment's, tools, software and other training aids at your campus in par with the NSDC compliance norms to fit into various Centrally Sponsored Programmes (CSP), which would be up-held throughout the duration of the project and beyond.
After the successful set up of the Skill Center Infrastructure by STC Skills, STC would arrange the due diligence for center certification from respective inspection authorities which are appointed by Ministry /Sector Skill Council (SSC). Subsequent to center certification, the college / polytechnic would be declared as an NSDC Skill Center operationally to carry out all sponsored training programmes by Ministry of Skill Development & Entrepreneurship (MSDE) targeted at your location. The PMKVY scheme is approved to run for next 3 years (MSDE target being more than 5 years), to benefit 10 million youth under the Skill Development Programs.
SEND US A MESSAGE TODAY!
If you are a college/ Polytechnic and are interested to set up permanent Skill Development Centre at your campus.

PMKVY 2.0 Registration Form